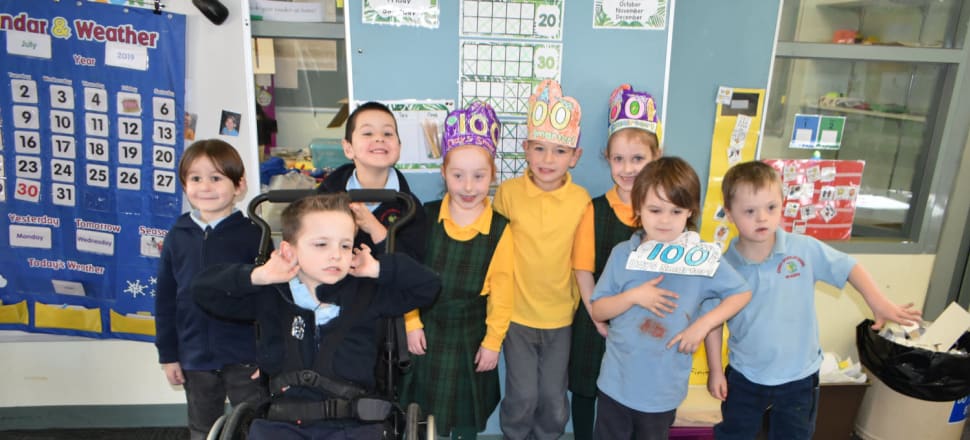 5370537724001
IT'S HARD to imagine spending 100 days doing anything, but prep students around the country celebrated just that after they recently hit the school milestone.
Thanks to the One & All Inclusion project, students from Echuca Specialist School gathered at Echuca Primary School to take part in some fun activities to celebrate the big day.
From painting 100 dots and making a chain of 100 rings to colouring crowns and decorating biscuits, the students were able to learn and celebrate all at the same time.
"We've been counting down the days," Echuca Primary teacher Gemma McGowan said.
"It's great because it teaches the students about numbers and we were able to teach them to count in tens and work out how many days it would be until their 100th day.
"It's just a great celebration as well. It's such a milestone for them to have been at school for this long and it's just great."
Echuca Specialist School prep teacher Jane McMullen said getting together and celebrating the milestone was important for the students.
"It's exciting, having been at school for one hundred days," she said.
"I think it's important to bring the Echuca Specialist School students into mainstream school as much as possible for any day.
"Because we have a small number of prep students at our school, it's not a very big celebration so it's nice for them to come and be around other kids and experience what a celebration looks like at a bigger school."
And for most of the students, their first 100 days of academia have been enjoyable.
"We get to have free time each day, but partying for the 100th day at school is fun," Echuca Primary School student Fraser Thompson said.
"I love art because I get to paint my favourite Avenger superheroes."