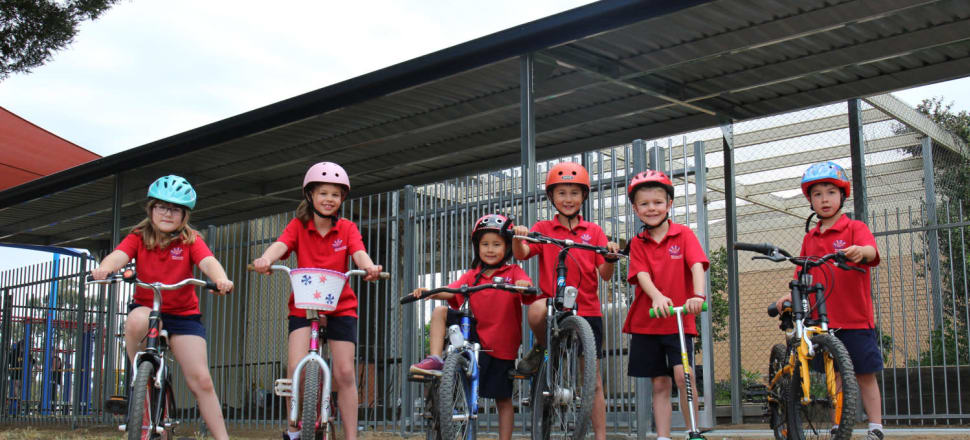 5370537724001
ECHUCA East Primary School students got back from their holidays with the perfect present to kick-start walk to school month.
A completely new lockup at the school will shelter more students' bikes and scooters from the elements thanks to a mammoth community effort between local businesses, council and community.
Chelsea Dridan and Jodi Ujimoto, whose children attend Echuca East Primary School, were the parents who led the charge and saw the project to completion.
The pair said they were thrilled to receive grants from both Echuca Moama Community Enterprise and the Campaspe Shire Council Community Grant Program.
"The students have a whole lot more room to store their bikes and scooters, when the bike racks are in and it's all completed we're planning our grand opening," Mrs Ujimoto said.
The undercover lock-up area would not have happened without the support of the community including: Ranbuild, Echuca Metaland, Holcim (Humes Concrete Products), D&L Fences, Mawsons, Foodmach, Rock Solid Gardening Supplies and the businesses that supported the Echuca East Primary School Amazing Autumn Fete.
Chelsea and Jodi are continuing their campaign to make it safe for all children who live in Echuca East to scoot, ride or walk to school with the formation of ATEEG (Active Transport Echuca East Group).
Among other projects designed to enable Echuca residents to have safer cycling and walking options, a footpath along the south side of Eyre St between Stawell St and Barry St – and a connection from Echuca East Preschool to the Primary School are immediate priorities they are seeking.